The COVID-19 pandemic has ushered in a new era of biotechnological innovation with the rapid development of new treatments, vaccines and data-driven approaches to public health. Similar mobilization is now needed to stay one step ahead of the ever-evolving malaria parasite and the mosquitoes that transmit it.
GENEVA – Look at the humble mosquito. It may not look like much compared to some of the most notorious and vicious predators in the world. Yet it has killed more people in history than any other creature. As a vector of some of the world's deadliest diseases, including malaria, yellow fever, Zika, dengue and chikungunya, it has aroused fear in tens of millions of people around the world.
The fight for the French right

Thierry Chesnot / Getty Images
Malaria, the oldest of these diseases, dates back to the time of the dinosaurs and continues to have a devastating effect on people's lives to this day. Every day it robs thousands of young people of a future. Of the 400,000 deaths from malaria in 2019, two-thirds were children under the age of five, and almost all of them lived in Africa.
Throughout my career in public health, I've seen modern technology transform our centuries-old fight against malaria in just a few decades. Insecticide-treated mosquito nets, indoor spraying of apartment debris, quick diagnostic tests, and new treatments and prophylaxis weren't even an issue when I started my medical school. Today these interventions save lives every day.
Ensuring wider access to these innovations has been instrumental in the advances we have made in ending the suffering of millions and eliminating the disease in many countries. But it is clear that these tools will not be enough to achieve the ultimate goal of extermination.
Mosquitoes and the malaria parasite have survived for so long by constantly adapting to new conditions. Now the growing resistance to drugs and insecticides in the Greater Mekong sub-region and in sub-Saharan Africa threatens to weaken our current instruments for prevention and treatment. Scientists and the private sector work together urgently to develop new drugs against resistance to artemisinin, the main ingredient in the first-line drug used to treat the most common form of disease, and to insecticides against the malaria-transmitting Anopheles mosquito in its tracks.
A number of potentially groundbreaking innovations have emerged in the past few years. With further development, these could (once again) change the fight against malaria. For example, the New Nets Project of the Innovative Vector Control Consortium is currently conducting pilot tests with mosquito nets that are treated with novel combinations of insecticides to combat resistance across sub-Saharan Africa. The Medicines for Malaria Venture brings together leading pharmaceutical companies to accelerate the drug development process. And the researchers at Target Malaria are carrying out experiments with gene drives to reduce or eliminate the malaria transmission capacity of the Anopheles mosquitoes at the species level.
Subscribe to Project Syndicate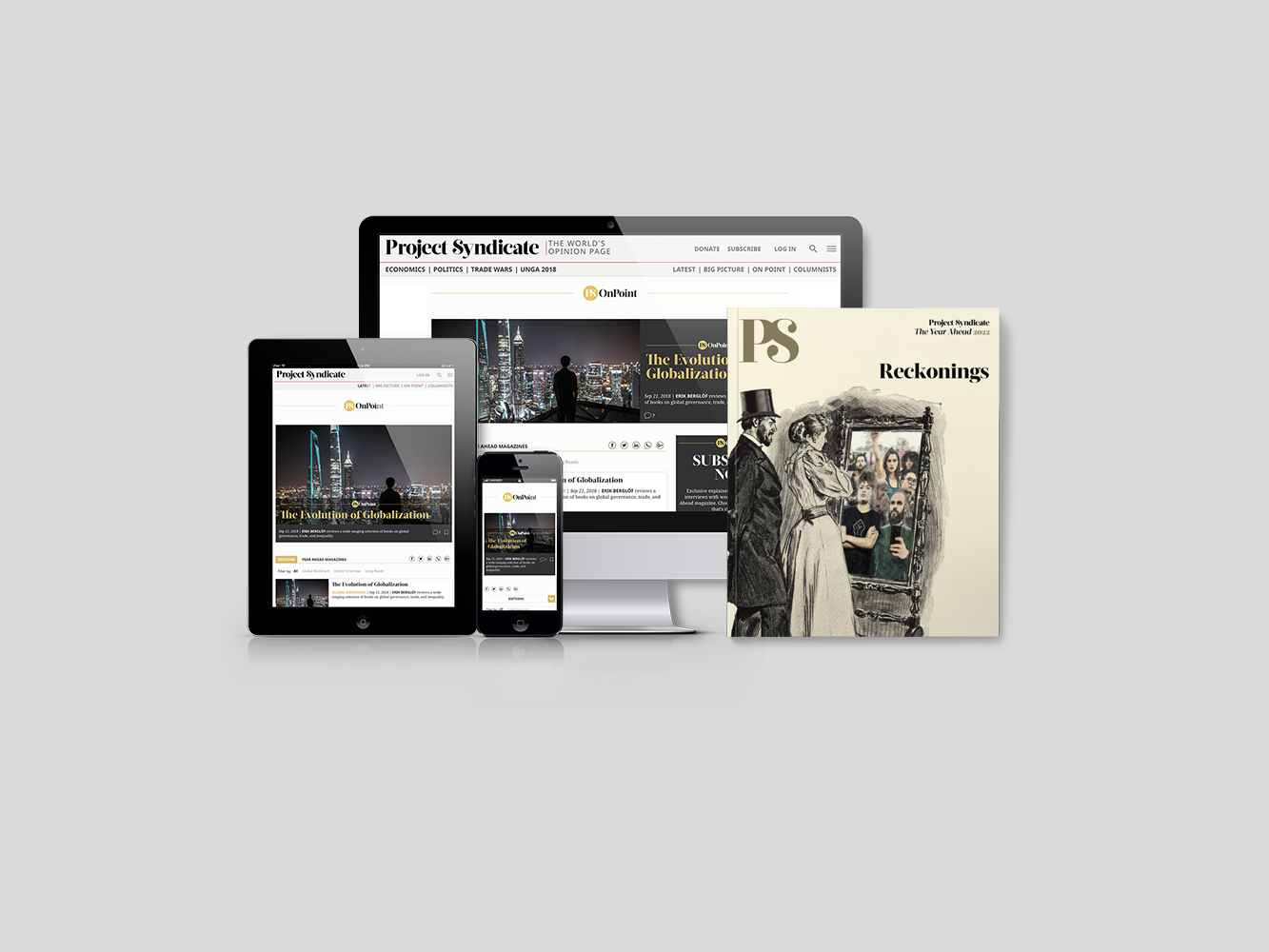 Subscribe to Project Syndicate
Our newest magazine, The coming year 2022: settlements, is here. To have your printed copy shipped anywhere in the world, subscribe to something PS for less than $ 9 a month.
As a PS subscriber, you also enjoy unlimited access to our On Point Suite with premium long-form content, interviews with Say More contributors, thematic collections from The Big Picture and the full PS archive.
While there is still a long way to go, it is worth noting that such advances would have been unthinkable not so long ago. In addition, the rapid development of vaccines against COVID-19 has reinforced the case for increased investment in innovation to combat other deadly diseases.
The global malaria community has hoped for an effective malaria vaccine for more than 30 years. Although the malaria pathogen is much more complex than the coronavirus, there have been recent advances in preventive treatment. The World Health Organization (WHO) backed RTS, S vaccine manufactured by GSK is already being tested in three African countries and has recently been shown to reduce severe malaria cases and deaths in young children by 70% when used with the seasonal malaria chemoprevention is combined. This is a very promising first generation vaccine, but more investment is needed to develop a highly effective vaccine for all ages. And now BioNTech has announced that, following the platform's unprecedented success in developing vaccines against COVID-19, it will continue to develop an mRNA vaccine against malaria.
While new technologies will help accelerate progress, there is no panacea. Until we eradicate malaria, we need constant innovation to stay one step ahead of evolution. These interventions must be used strategically in combination with existing malaria prevention and treatment measures.
We also need to overcome long-standing barriers to scale innovation and make it universally accessible, even to hard-to-reach populations. New interventions are far from reaching their potential if they are not accompanied by steps to empower and support the health workers tasked with implementing them. Routinely using data to orchestrate more targeted deliveries of treatment and preventive measures is critical. The COVID-19 pandemic has been a brutal reminder of the importance of investing in real-time health information.
So far we have achieved a lot in the fight against malaria. But only by harnessing new discoveries and technologies, equipping countries with the right tools to meet their needs, and accelerating access to life-saving innovations can we make malaria history alongside diseases like smallpox and create a healthier, more prosperous world for us Everyone.