Released 12-14-21
Submitted by Cisco Systems, Inc.
The calendar year is drawing to a close, and it is time to recap on our annual efforts to make a positive difference to people and the planet. This work has been described over the years as corporate citizenship, corporate social responsibility (CSR), environmental-social-governance (ESG), or social impact, but all of this was based on creating impact as part of our larger goal for power an inclusive future for all. Therefore, this year – and for the first time – we are publishing our Cisco Purpose Report 2021, which summarizes our traditional CSR report and the purpose work we do across the company.
The coverage of this work tells only part of our story. The other part – the most important part – is to share the effect, the results of this work. Why are results so important to us? Results are an indicator of actual impact or change. For example, donating or distributing mosquito nets does not necessarily mean a reduction in malaria cases (outcome); the malaria nets must never be used.
Even so, for Cisco, measuring impact isn't just a tick-box exercise. We have been creating and measuring the results of our ESG programs at a global level for decades. By setting clear goals, measuring our progress, and transparently reporting our impact (which we have been doing annually since we published our first Corporate Citizenship Report in 2005), we can be accountable for what we do each year and how we get out of ours Want to learn results. This enables us to prove and improve – to identify strengths or weaknesses, opportunities or threats. This is an essential part of our purpose work and an essential part of our responsible company.
Our approach in action
A prime example is our 2016 goal of positively impacting 1 billion people by 2025 through our social impact grants to nonprofits like Kiva and signature programs like the Cisco Networking Academy. It is of the utmost importance that we understand the implications of these investments – be it getting someone a new job; Improving a person's knowledge of science, technology, engineering, and math (STEM); or helping a family find permanent home. In addition to quantifying the effectiveness and impact of our programs, we go one step further by obtaining limited assurance from third parties about our progress toward this goal. This confirms the data we have collected regarding Cisco attribution, positive impact and number of people reached.
Our company-wide focus on combating climate change, which we began in 2006, has now developed into an overarching strategy that brings us closer to a regenerative and sustainable world. This is accompanied by public targets for our key environmental issues – supported by internal audits and, in certain cases, limited third party review.
What we made possible in 2021
After setting our first greenhouse gas emission reduction goal in 2006, we set additional goals to engage employees, reduce environmental impacts across our value chain, and help communities. Here are just a few of the advances we've made over the past year:
60% reduction in global greenhouse gas emissions of Scope 1 and 2 compared to the base year of FY07 (met our FY22 target of a 60% reduction one year earlier)
85% of the energy came from renewable sources (reached our target of 85% for FY22 a year earlier)
93% of circular design training is completed by prioritized teams within the Cisco design community, including our supply chain and engineering teams
$ 477 million in cash and in-kind donations to Cisco and Cisco Foundation community programs (equivalent to 3.6% of pre-tax income)
680 million people positively influenced by our social impact grants and signature programs (68% of our goal of 1 billion by 2025)
3 million students attended the Cisco Networking Academy (our largest annual attendance to date), bringing the total to 15 million students since 1997
US $ 1 million in cash prizes to social entrepreneurs as part of the 5th annual Cisco Global Problem Solver Challenge (a total of US $ 2.25 million to 63 startups in 20 countries since 2016)
269,000 volunteer hours and $ 34 million in employee donations and related gifts from the Cisco Foundation
We will continue to move towards new targets like our recent net zero target, with the same focus on transparent reporting and rigorous measurement that we have had since we first publicly reported on our ESG performance over fifteen years ago.
Our commitment to impact
Along with our employees and partners in the public and nonprofit sectors, we pride ourselves on the progress and impact we've made. At the same time, we know that there is still a lot to be done. Our annual Purpose Report will help us to be accountable for this work as well as to our stakeholders and society. We will also use this as a motivation to try even harder to ensure that our efforts are of the greatest benefit and result in a profound, inclusive and lasting impact around the world.
Visit the ESG Hub and read our Purpose Report to learn more about the progress we are making on each of our goals.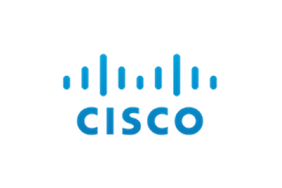 Cisco Systems, Inc.